FOUR SEASONS OF PROGRESS
Four Seasons is committed to supporting both local efforts and broader campaigns whose goal is the eradication of cancer. Through the collective efforts of the company's hotels worldwide, Four Seasons annually raises significant funds and awareness for cancer research.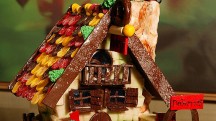 Each year during the holiday season, Pastry Chef Jean-Luc Daul and his team at Four Seasons Hotel Las Vegas build a Holiday Village out of gingerbread and chocolate and put the decadent pieces of real estate on the market for sale.
Guests who stay and dine at Four Seasons Hotel Amman are helping raise funds for the King Hussein Cancer Foundation.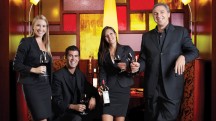 When staff at Four Seasons Hotel Houston aren't tending to guests, they're busy raising money for the Christus Stehlin Foundation, an organisation dedicated to improving cancer treatments for patients.