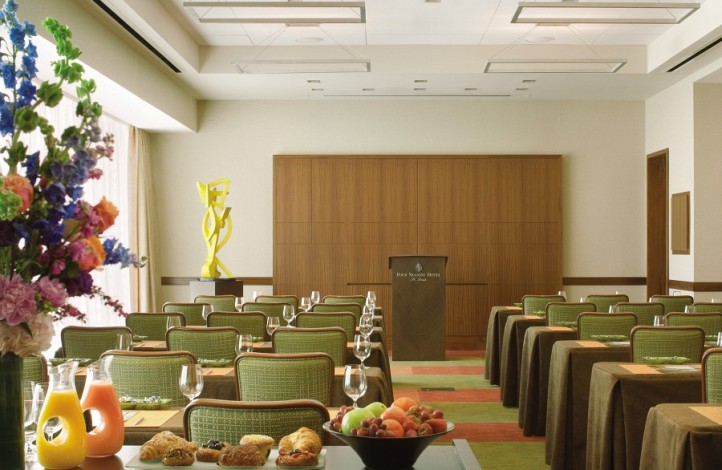 At Four Seasons, being environmentally responsible is part of who we are. And we know that our clients share those same values. That's why Four Seasons Hotels and Resorts introduced the Greening Meetings program. The program, available at every one of our hotels and resorts across the globe, allows meeting planners to select a variety of environmentally friendly options to create the most sustainable events possible, at no additional cost.
These can include: dry erase boards as opposed to paper flip charts, onsite recycling and paperless conference correspondence, china and silverware instead of disposable utensils and plating for meals, menus including a generous amount of locally grown fare and the donation of leftover decoration and display materials to local organizations.
Guests attending events can also re-use their room linens to reduce water consumption, and unused portions of room amenities will be donated to charitable groups. Each property also has a Green Team, which is dedicated to promoting and developing environmentally friendly practices. Planners are encouraged to speak with the Green Teams to learn how to customize the initiatives to meet each group's distinct needs. It couldn't be easier to go green.