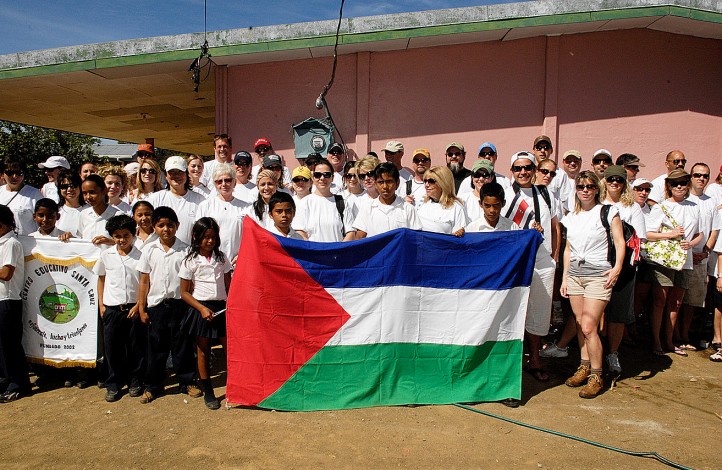 Four Seasons Resort Costa Rica at Peninsula Papagayo is on a mission to provide textbooks for every student in its community. The Resort launched Books for All (Libros Para Todos) and guests and employees have been generously donating funds. To date, the initiative has raised more than $25,000 USD towards 8,632 textbooks for 2,158 students.
Books for All is just one of many social programmes offered at the Resort. In 2010, it launched Growing Together

(

Creciendo

Juntos

) as an overarching community outreach programme

. Guests are encouraged to participate in a variety of activities offered. These include:
Support a Family – This programme is offered to provide assistance to struggling families. Guests can shop locally with a Four Seasons employee who knows the household's needs before delivering the items to the family directly, or they can invite them to go shopping or to lunch for the day. To date, 15 families have been sponsored through this program and a total of $7,500 USD has been raised in food and clothing donations.
Backpack Buddies – Many students are in need of school supplies. Guests are encouraged to purchase a backpack and fill it with notebooks, pens, pencils, erasers and other goodies from home. Backpacks can also be purchased through the Resort. To date, 160 backpacks have been donated to children in need.
Paint a School – Volunteers who want to roll up their sleeves for a good cause are invited to donate supplies and help paint schools. So far, six local schools have received much-needed paint jobs. In three schools, guests and employees also helped plant community gardens.
Adopt an Animal – Abandoned or injured animals can't always be integrated back into the wild, but they can live out their days in Monkey Park, a local environmental refuge that rescues abandoned and injured animals. The facility offers these wild animals a loving home while they are nursed back to health with food and veterinary care. Donations and visits are always welcome.
Participants in Growing Together include families, individuals and groups. Guests work with Resort staff to identify projects they'd like to help out with, and where there is particular need. Through the programme, guests and employees are making a positive contribution to the Guanacaste region, and building lasting partnerships in the community.