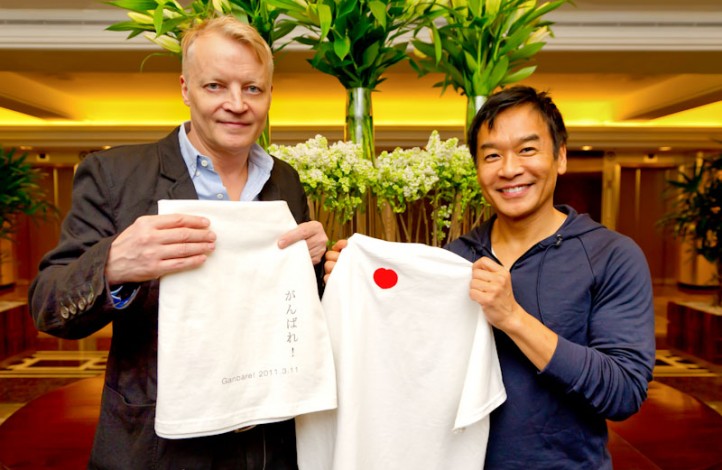 The world watched in horror as reports of the March 2011 earthquake and tsunami in Japan travelled across the globe. With two Four Seasons Hotels and a Worldwide Sales Office in Tokyo, as well as countless Japanese colleagues and loyal guests, this catastrophe hit especially close to home.
In response, Four Seasons launched a disaster relief fund, and employees immediately jumped to action.  Moved to contribute as much as possible, properties hosted a variety of fundraisers. Initiatives included bake offs, employee auctions, pancake breakfasts and raffles, and much more.
To add to these efforts, our hotels in North America also sold T-shirts inscribed with the Japanese phrase "Ganbare," which can be loosely translated to "Hang in there; Don't give up." Created by renowned design studio Yabu Pushelberg, and generously donated by our uniform provider, Cintas, the T-shirts could be purchased for a minimum donation of $20.
Through our collective fundraising, Four Seasons raised a total of $337,422 USD for the Japanese relief effort. All proceeds from T-shirt sales and all employee donations will be directed to the Red Cross to provide essential supplies and medical attention to victims of this tragedy. To join the Japanese relief effort, please visit the Red Cross at www.redcross.org, or your local branch.