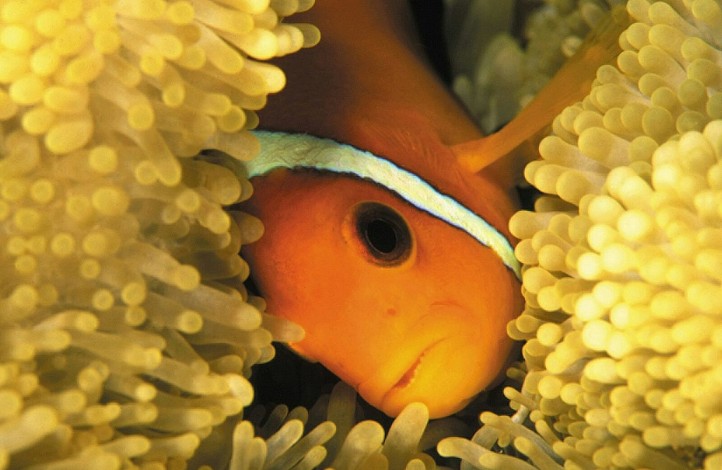 It's not uncommon to find exotic tropical fish beside the goldfish at pet stores across the globe. In fact, the environmental consulting agency, Seamarc estimates there are as many as two million people worldwide keeping ornamental fish in public and private aquariums; approximately 98% of which are harvested from the ocean. And collection techniques are wreaking havoc on reef fish populations and their habitats.
Although aquarium fishery is highly regulated in the Maldives, supplying the ornamental fish trade can provide a highly lucrative income for local fishermen. That's why Four Seasons Resort Maldives at Landaa Giraavaru partnered with Seamarc to open a fish lab at the Resort's onsite Marine Discovery Centre. The facility has 40 tanks to hold brood stock and juvenile fish, eight larvae tanks and two plankton reactors.
Scientists are working to establish viable breeding processes to produce ornamental fish that are more resilient and better adapted to aquarium life than their wild counterparts. The fish lab has hired locals from the neighbouring island of Falhadoo to care for juvenile fish in the grow-out facility, helping them earn additional income.
At the Marine Discovery Centre, two captive cultivation techniques are being developed: post larvae culture and aquaculture. The team collects a small sample of larvae from the ocean and brings them back to the lab where the fish are sorted according to type and size. Adult fish are also gathered from the reef and grouped in pairs to spawn. Once the larvae grow to a certain size, they are transferred to the grow-out facility until they are big enough to be sold.
Since the hatchery began in 2006, the team has successfully reared two species of clown fish and developed a method to simplify their breeding process. In addition to the clown fish, the lab also studies breeding methods for the citron and sixspot sleeper gobies and coral branded shrimp species.
Through these efforts, it is hoped that local fisherman will have viable alternative to harvesting ornamental fish from the ocean.