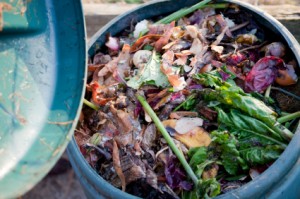 Four Seasons Hotel Philadelphia is the City's undisputed waste management heavy weight champion. Since 2006, it has reduced its landfill waste by 47% and has recycled more than 100,000 pounds of material.
Over the years, the Hotel has been steadily improving its waste management processes recycling everything from paper products, light bulbs, cans and electronics right down to used cooking oil. It also uses bio-degradable take out containers, cups and bags and installed a water filtration system to cut down on the consumption of plastic bottles throughout the hotel's guest rooms and restaurants.
The Hotel's journey to award-winning recycler began in 2006 when it discovered it was only recycling 5% of its garbage. Even though all the usual suspects were being recycled, food accounted for much of its waste stream.
That same year, determined to win the waste management fight, the Hotel established a partnership with a local farmer in Lancaster County and began recycling its used cooking oil for conversion into bio-fuel. A year later in 2007, it began sending its organic waste to a farmer in nearby Montgomery County. The kitchen scraps are converted to compost and purchased back by the Hotel to fertilize its landscaping and roof-top garden.
The composting program has been a huge success, diverting enough food waste to fill the Hotel's 4,734 square-foot ballroom more than twice. According to the Environmental Protection Agency, by composting its food scraps, the Hotel saves the equivalent of 52 metric tons of carbon dioxide from being released into the atmosphere each year.
For its efforts, the Hotel received the award for Large Company Recycler of the Year in 2007 from the Greater Philadelphia Commercial Recycling Council. In 2008, it earned recognition from the Federal Government and was used as an Environmental Protection Agency case study for food composting.
Talk about a knock-out punch!